Choose the perfect location for your internship
Spain internship locations
Enjoying beautiful beaches in Spain, drinking coconuts in Costa Rica or strolling through cities on the Greek islands. That sounds good for you?
Spanish Work Exchange Programme offers a wide range of internships in Spain on the mainland or on the Canary Islands, Ibiza, Mallorca as well as on Malta, on the Greek Islands and also in Costa Rica.
In which place would you like to do your internship and enjoy your time abroad?
Learn more about our locations under the following links. We will tell you about popular attractions and places you can visit and explore during your Spain internships or maybe this will make it easier for you to choose between all locations we do offer hotel placements!
You like to apply for Spain internships or for another location? What is your favourite place to go?
– Send us an email to: administration@s-w-e-p.com
More internship locations
Corfu
Greek Islands
Corfu is the greenest island in Greece. Therefore, olive trees, acacias and citrus fruits are growing everywhere. In addition to the beautiful beaches, Corfu City (Kerkyra) has old buildings, narrow streets, a market place with many coffee shops and small boutiques. Moreover, The old town is a UNESCO World Heritage Site.
Kos
Greek Islands
Kos is also called the "sun island" because of its many hours of sunshine. Due to its flat landscape, the island is ideal for cyclists and also offers cycle paths with a length of 30km. Kos town offers with many small boutiques and cosy taverns a place to stay. Due to the proximity to many neighboring islands and the Turkish mainland, daily boat tours are offered.
Ibiza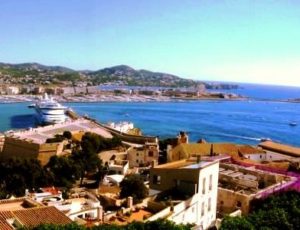 Balearic Islands
The Balearic island offers more than 50 beaches, while you can choose between well-attended beaches and quiet bays. Through the crystal clear water around the island, you can discover the beautiful underwater world. And of course Ibiza is also known for its lively nightlife with numerous clubs and famous DJ performances.
We are looking forward to receiving your application!
– Send us your CV to: administration@s-w-e-p.com
Find out more about the costs for the organisation of your internship here.