We are experts in organising hotel internships abroad
Internships abroad with free accommodation, food and pocket money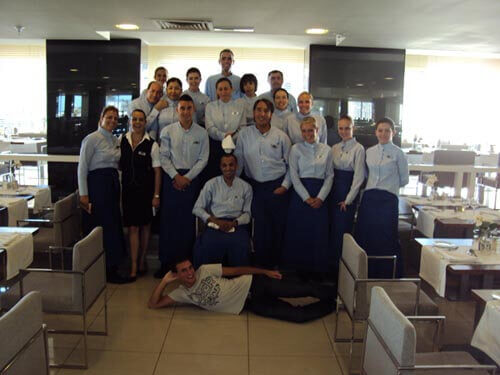 Are you looking for your first work experience in the hotel industry? What place could be more suitable than the Canary Islands, Mallorca or Spain Mainland? Do you want to brush up on your Spanish skills and spend your spare time on golden beaches? As a student or trainee you can enjoy this fantastic combination in order to gain professional and international experience in one of Europe's most attractive travel destinations.
Please get in ➜ contact with us and send us your CV in Spanish or English with a photograph by e-mail.
We offer internships abroad in more than 100 renowned partner hotels on the Canary Islands. Based on your individual desires, your professional skills and language skills, we will select the ideal hotel and department for your work placement. Finally, you will decide if the offered work placement position is right for you.
Work where others are on holidays – internships abroad in sunny places!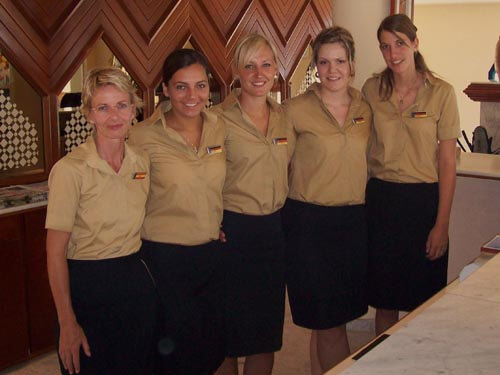 It is s-w-e-p's uppermost objective to achieve the greatest accordance possible between the trainee's wishes and expectations as well as the requirements of our partner hotels. We want the trainee to be satisfied with his/her work placement, so we always try to provide challenging and enjoyable internships abroad. Continuous surveys regarding the quality of our work placement arrangements attest the utmost satisfaction among s-w-e-p's trainees.
s-w-e-p offers a money-back guarantee should there be unexpectedly no offered work placement position to your liking. You won't pay anything.
The Spanish Work Exchange Programme is the best partner for a successful internship in the hotel industry. With s-w-e-p you just can win!
We offer assistance in the preparation of your application.

We organise tailor-made hotel work placement positions as result of a previous Skype interview.

Our partner hotels provide free board, accommodation and pocket money of at least € 150 per month during the entire period of your work placement.

We are available 24 hours a day by phone and also personally, as we live and work on Tenerife.

You don't have to feel alone during your work placement. If you wish, we can select a hotel with other interns.

At the end of your internship we will issue a certificate in collaboration with the hotel.

As an ideal preparation, we offer specific Spanish courses in the most important cities of Spain. Please

contact us

to learn more about our offered Spanish courses.
More information about our hotel internships abroad